18 Oct 2013
Eastspring Investments, the asset management arm of Prudential Corporation Asia, today announced the appointment of Gwee Siew Ping as Chief Risk Officer to manage this critical function in line with business expansion.
Ms Gwee assumes this role as Eastspring Investments broadens its distribution activities beyond Asia into new markets in the UK and Europe. Last year, Eastspring established distribution operations in the US, seeking to sell its fund capabilities beyond its traditional Asia investor base.
Based in Singapore, Ms Gwee will report to Eastspring Investments Chief Executive, Guy Strapp. She will replace Lakshman Kumar who retires later this year from his role as Head of Risk, Compliance and Governance.
In her new position, Ms Gwee will oversee all compliance, risk and governance activities across Eastspring Investments and will assume her post on 21 October.
Ms Gwee joins Eastspring Investments from Schroders Investment Management, where she was Regional Head of Compliance and Risk, Asia Pacific, and a member of the Schroders Singapore Board of Directors. She joined Schroders in 1997 and held several senior compliance roles within the firm. Previously, she worked for Swiss Bank Corporation and JP Morgan.
"We are delighted to bring Siew Ping's significant expertise to lead our legal, risk and compliance teams, said Mr Strapp. "She will contribute a combination of experience in key asset management risk and compliance oversight roles, as well as a track record in managing large regulatory programmes.
"Given the expansion of our business, her expertise will be central to continuing our commitment to providing our clients with solutions to complex investment problems and ensuring that we continue to meet the highest corporate governance standards, added Mr Strapp.
Mr Strapp paid tribute to Mr Kumar who has served as Eastspring's Head of Compliance since 2001 and was retiring after more than 15 years with the organisation. "Lakshman has consistently delivered a strong compliance and governance culture which has supported the strong business growth at Eastspring Investments since our establishment in 1998."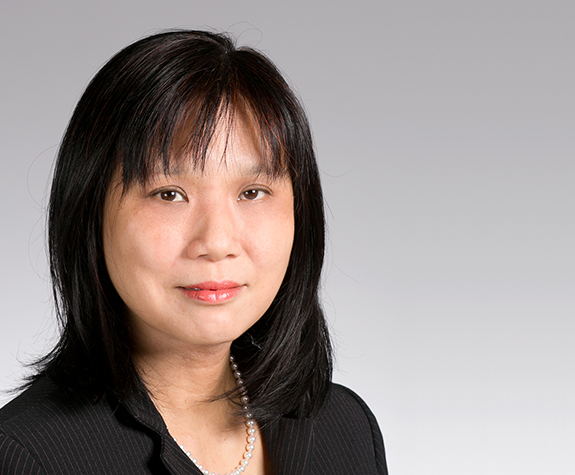 Gwee Siew Ping
Chief Risk Officer ,
Eastspring Investments
Get in touch
For media information, email us at media@eastspring.com